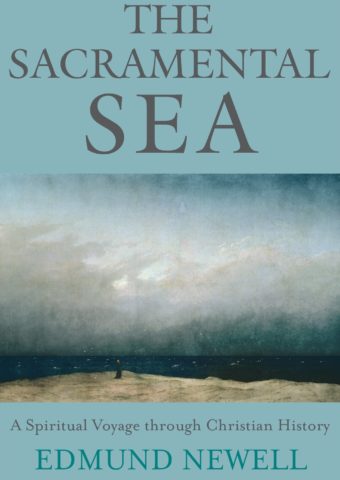 The Sacramental Sea: A spiritual voyage through Christian history
Edmund Newell
Darton, Longman and Todd, May 2019 £14.99
Why do so many people feel a spiritual connection with the sea? This is the question at the heart of The Sacramental Sea, a highly original, engaging and provocative exploration of the influence of the sea in Christian history, theology and spirituality.
The Sacramental Sea takes the reader on a fascinating voyage from Biblical times to the present, exploring along the way the effects of sea travel on early theologians, the migration of desert monasticism to the western Celtic seaboard, Christopher Columbus's apocalyptic thought-world, the influence of voyages of discovery on the writing of John Donne, the theological response to scientific discoveries about the hydrological cycle, the spiritual dimension of the Romantic Movement's sea poetry, the use of sea imagery in hymn writing, and the association of the sea with mystical experiences.
In charting our changing religious attitudes towards the seas and oceans over time, the author paints a striking picture of the sea as highly sacramental: a powerful representation of, and pointer to, God. In doing so, The Sacramental Sea closes with a timely call for us all to view the current environmental crisis – including rising sea levels – as one of the most pressing spiritual issues of our time.
Full of scholarship, phenomenal in its scale and reach, and constantly alive to the sensuous and visceral qualities of the sea, both real and symbolic. The Sacramental Sea is an astonishing and fascinating read.
Expansive in scope, immaculate in its delivery, The Sacramental Sea ranges through space, time and human beliefs to deliver a stirring call to protect our blue planet.
In this very original and engaging book, Edmund Newell traces various meanings and the different registers of feeling and vision that the sea evokes: a fresh, thought-provoking survey of an (appropriately!) oceanically wide subject.