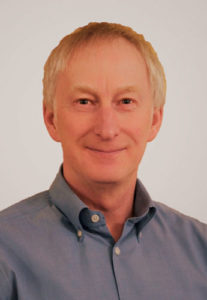 Edmund Newell is a writer, speaker, and Anglican priest and Principal of the educational foundation, Cumberland Lodge, Windsor. He was formerly Canon Chancellor of St Paul's Cathedral and founding Director of St Paul's Institute; Sub-Dean of Christ Church, Oxford; and a Research Fellow in Economic History at Nuffield College, Oxford.
Edmund writes and speaks on a range of issues. Among his publications, he is co-author of What Can One Person Do?, a Christian response to the Millennium Development Goals, and Ethics in Investment Banking. His latest book, The Sacramental Sea: A spiritual voyage through Christian history, will be published in May 2019.
Edmund is a frequent contributor to BBC radio, including Pause for Thought on Radio 2, Edmund's appearance on Beyond Belief in 2016 was selected for Pick of the Week on Radio 4. He has a keen interest in the arts, collaborating on projects with, amongst others, singer-songwriters Beth Nielsen Chapman and Adrian Snell, composer Nick Bicât, actress Jeany Spark, and the Rambert School of Ballet and Contemporary Dance.
Edmund is an Associate Member of Nuffield College, Oxford, and a Fellow of both the Royal Historical Society and the Royal Society of Arts.