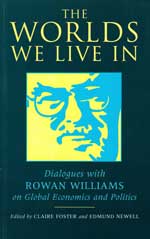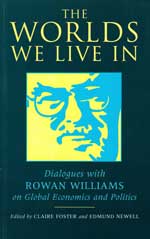 The Worlds We Live In
Dialogues with Rowan Williams on Global Economics and Politics
Edited by Claire Foster and Edmund Newell
How should the world be governed?
Is there an alternative to global capitalism?
Environment and humanity – friends or foes?
Is humanity killing itself?
Based on a series of public dialogues held in St Paul's Cathedral, this fascinating collection sees the Archbishop of Canterbury, Dr Rowan Williams, discussing some of the major moral issues that confront the world in the 21st century with leading international experts in their fields. Participants include Philip Bobbit, David Owen, Muhammad Yunus, John Kay, Ricardo Navarro, Mary Midgley, Ian Smith and Peter Bains.
A book not to be missed.
Church Times
the dialogues are fascinating and extremely well informed
Church of Ireland Gazette